Note: The Aquarium has been permantly closed!
This site is for illustrative purposes of past work by Internet Easy-Access, Inc.
Visit the Aquarium Center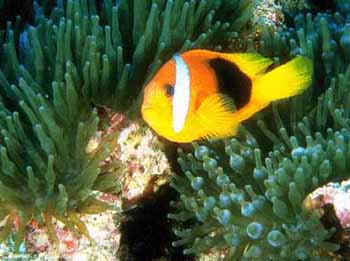 Iowa State Fairgrounds
E. 30th & Grand Ave. Gate
Des Moines, Iowa
Open 10:00 AM to 5:00 PM Daily · 515-263-0612
Greatest Little Aquarium in the World!!!
---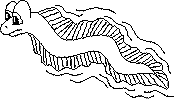 Join the hundreds of thousands of people who have enjoyed the Aquarium Center since it opened in 1979. Children, parents and grandparents all enjoy more than 65 beautifully aquascaped aquariums, including 20 Salt Water Aquariums. Four of the Salt Water Aquariums have functioning living coral reefs!
You will see some of the most gorgeous, some of the ugliest, and some of the most bizarre creatures in the world. Over 300 species of aquatic animals are on display for your enjoyment.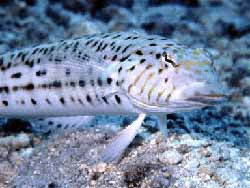 Imagine fish from Brazil, Borneo, Venezuela, Thailand, Africa, Australia, Mexico, China, Europe, Japan, Hawaii, Madagascar, Vietnam, the coral atolls of the Pacific Ocean, and many other places around the world.

See fish that are poisonous as a rattlesake, fish that generate electricity, the so-called man-eating Piranhas from South America and sharks and eels from the Seven Seas. There are so many things to see it is almost impossible to see it all in one visit.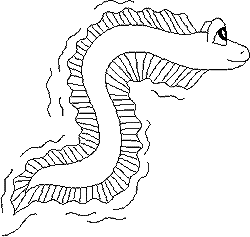 Please take a few moments to wander through our Internet Aquarium. We have information about the souvenir counter, group discounts, history of the Aquarium Center, and of course, more stunning pictures of just a few of the fish you can see here. We also have our special 1997 State Fair Flyer (August 7-17) available.
---
If you have any questions while you are in the Aquarium Center be sure to ask one of our volunteers. They will do their best to answer your questions. (Please feel free to ask us questions over the Internet by sending them to aquainfo@IowaAquarium.org.) We hope you enjoy your visit to the Aquarium Center as so many have before you.
---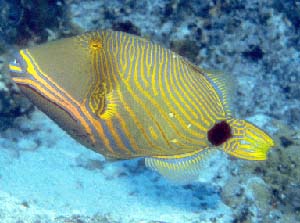 ---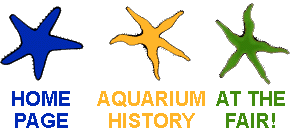 [ HOME PAGE ] [ AQUARIUM HISTORY ] [ STATE FAIR ]
Send your Comments and Questions to aquainfo@IowaAquarium.org
---
Last Updated: May 31, 1997
Designed by: Internet Easy-Access, Inc.
---
<!- Greater Iowa Aquarium Association Home Page This site covers the main Aquarium to go to if you are in the Midwest and especially Iowa. We have fish fish fish. Any color or type. Fish Fish Fish. Small fish to large fish. We have fish fish fish. The Greater Iowa Aquarium Association is located at the Iowa State Fair Grounds at the Aquarium Center building ->